Helping an established team create a roadmap at a pivotal growth phase
When hired at Benevity, I joined their internal Design Systems team: Skyline. Skyline had been successfully established and was at a point where the team's next steps weren't entirely clear so we worked together to evolve the team.
Team
Skyline: Benevity's Design System
Skills
Design Systems + Leadership
Highlighted Tools
Facilitation, Figma
Discovering working styles
As much as we all would like a clear-cut way of how a team is run, it's rarely the case since not only is the work unique, each team member is unique as well. Through workshops in which the Project Manager and myself ran, we worked with our team of 5 to learn about our working styles and how to best work as a team.

Establishing a common understanding
Our team consisted of both designers and engineers, which means that we may not have been entirely familiar with the process our peers practiced. Through a facilitated session, we all mapped requirements and tasks that we went through and worked together to categorize phases of a common working process.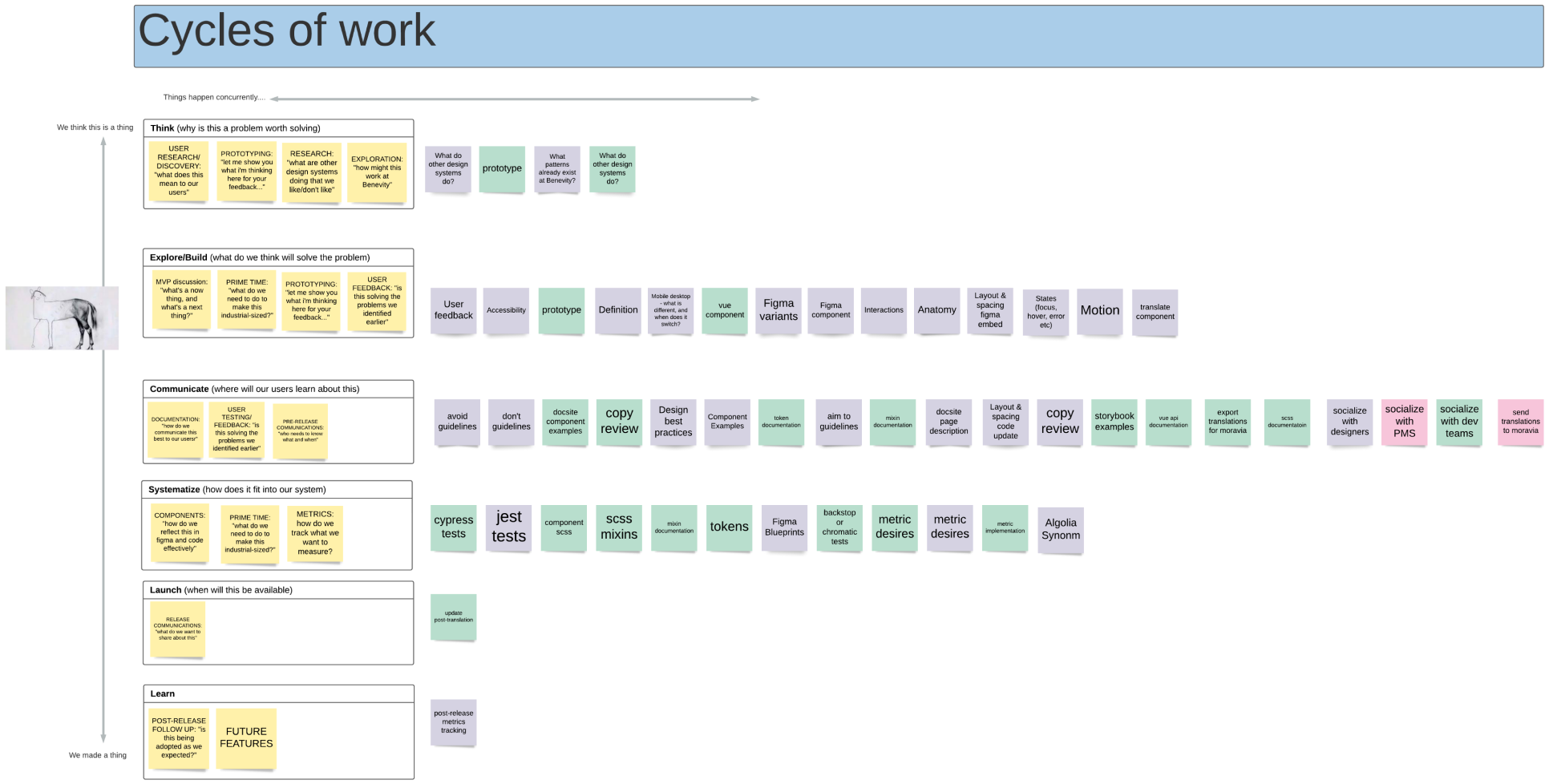 Building process
Next, the team worked together to fully define the details of our output and deliverables. This helps each individual understand their roles and expectations, as well as create a common understanding of how we can support each other.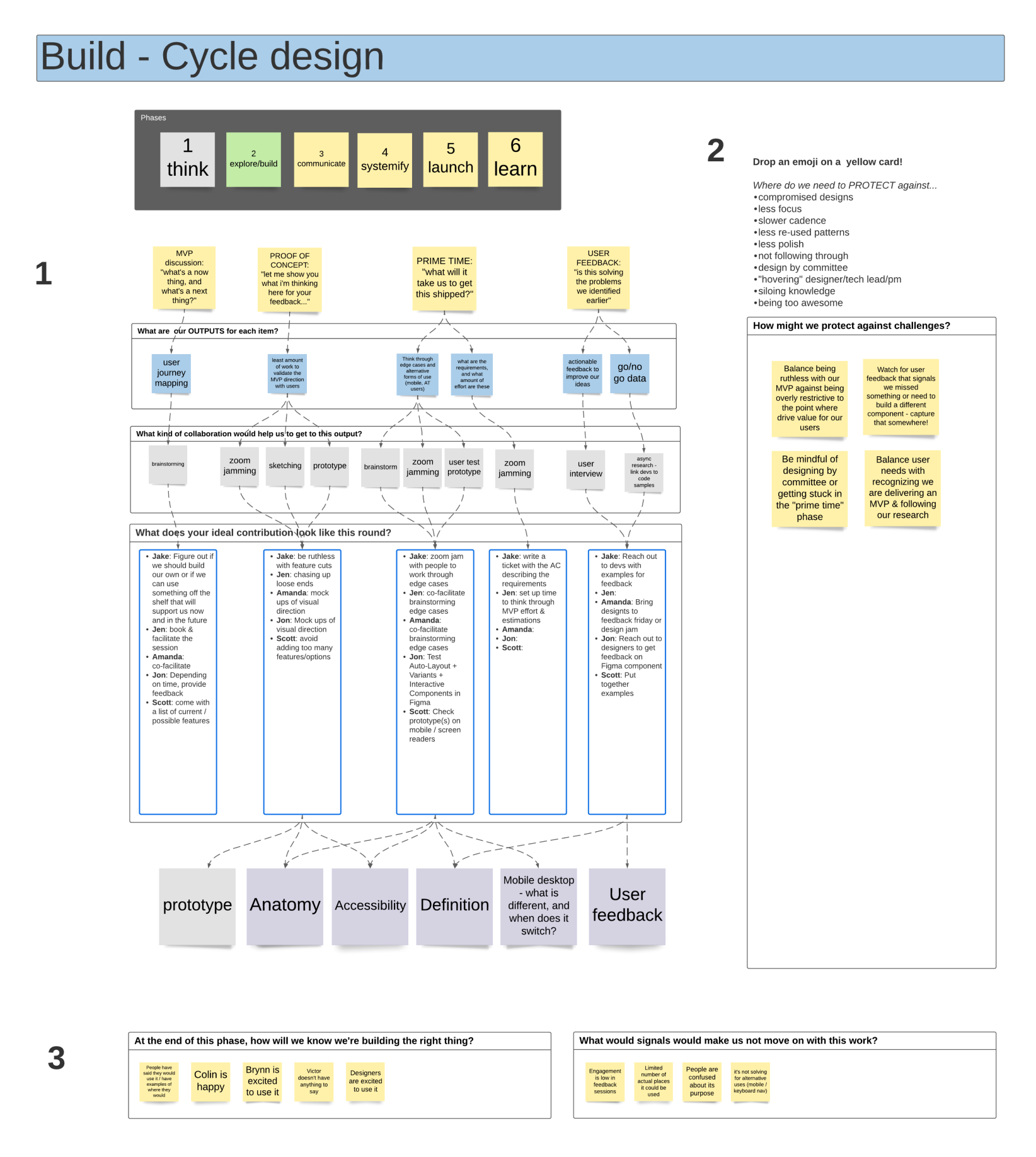 Think
Our first stage was Think, which entailed discovery, research, and finding an understanding of what the problem was at hand. This could entail dissecting existing work to understand all the functionality, comparative analysis, and facilitating interviews with users to define what their wants and needs actually are.

Build
The second stage is Build. This is a stage where a lot of the typical 'work' occurs, where initial designs are created, tested, and iterated upon. Although we may uncover many user and business needs from the Think stage, through usability testing we are able to further find out what those needs are, at what part of the experience they need it, and information to prioritize our release approach.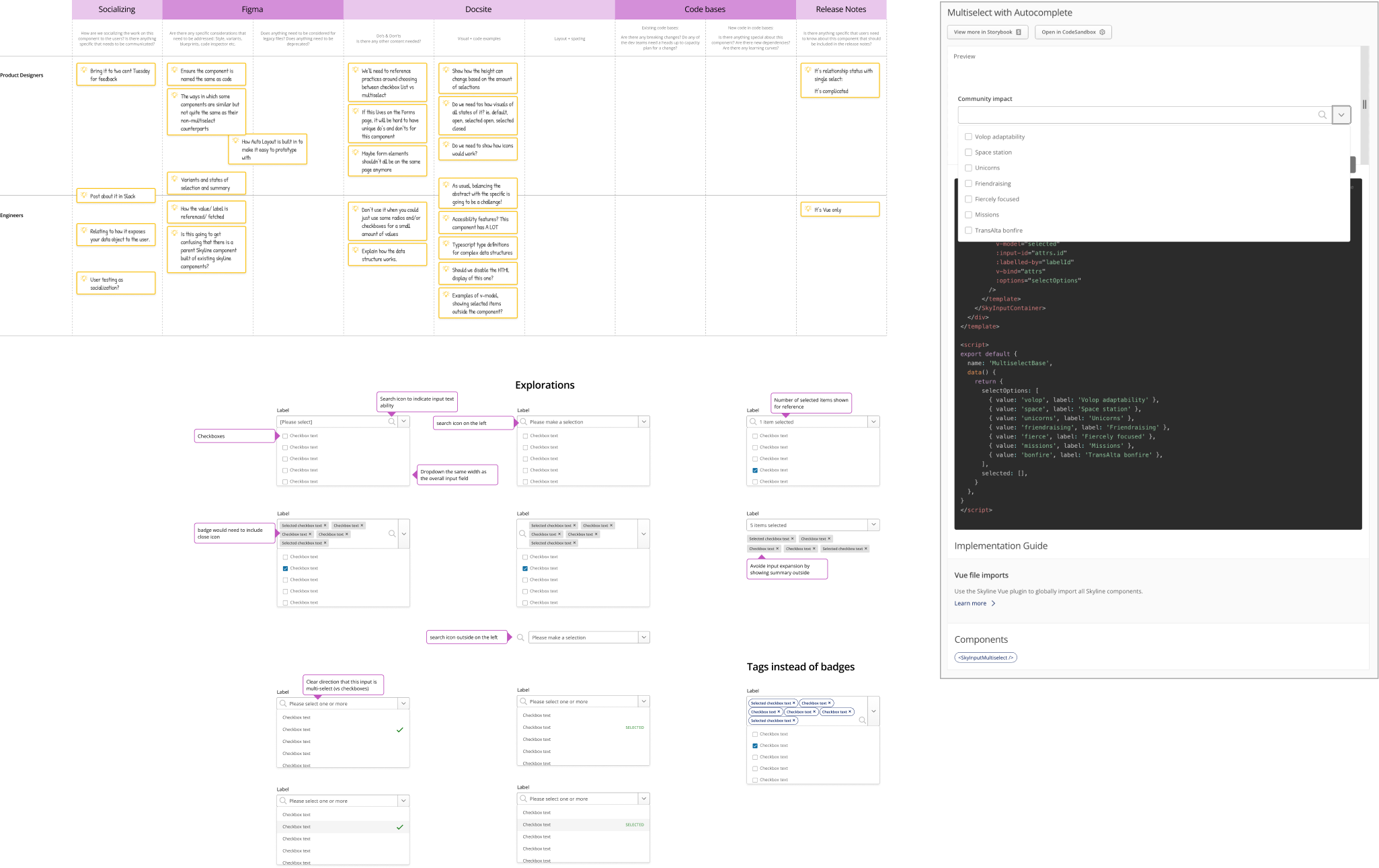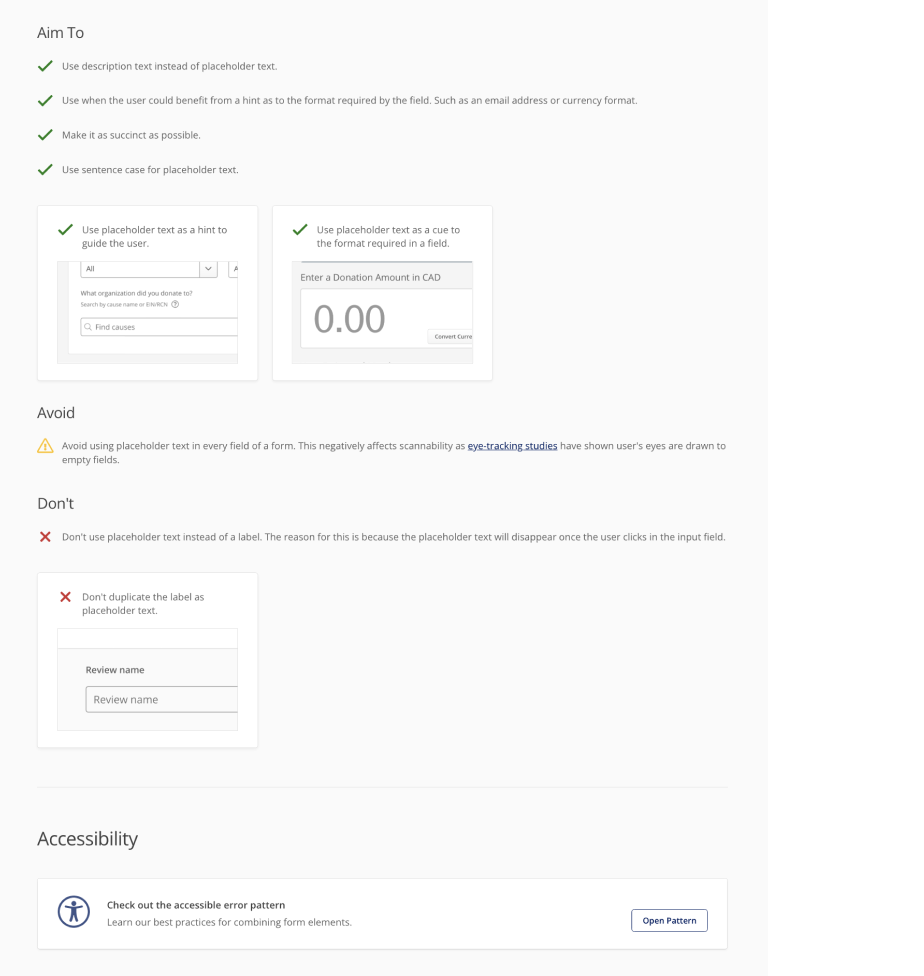 Communicate
It's important to thoroughly document the information users need to know. However, documentation alone is not enough, and it is also important to test the user's comprehension of the documentation to ensure comprehenshion of our work.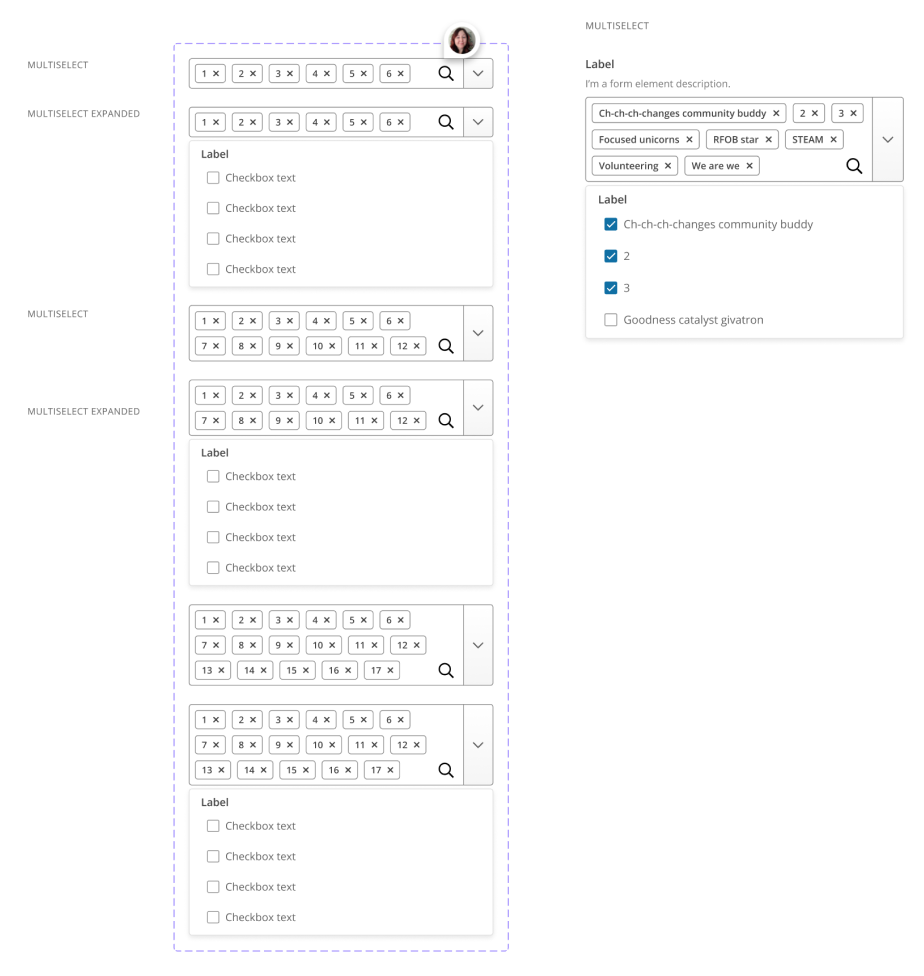 Systematize
Implementation of our work was divided and conquered; engineers finalized the code and the designers published components into the design system. Of course, both teams reviewed the work once again to ensure accuracy and consistency.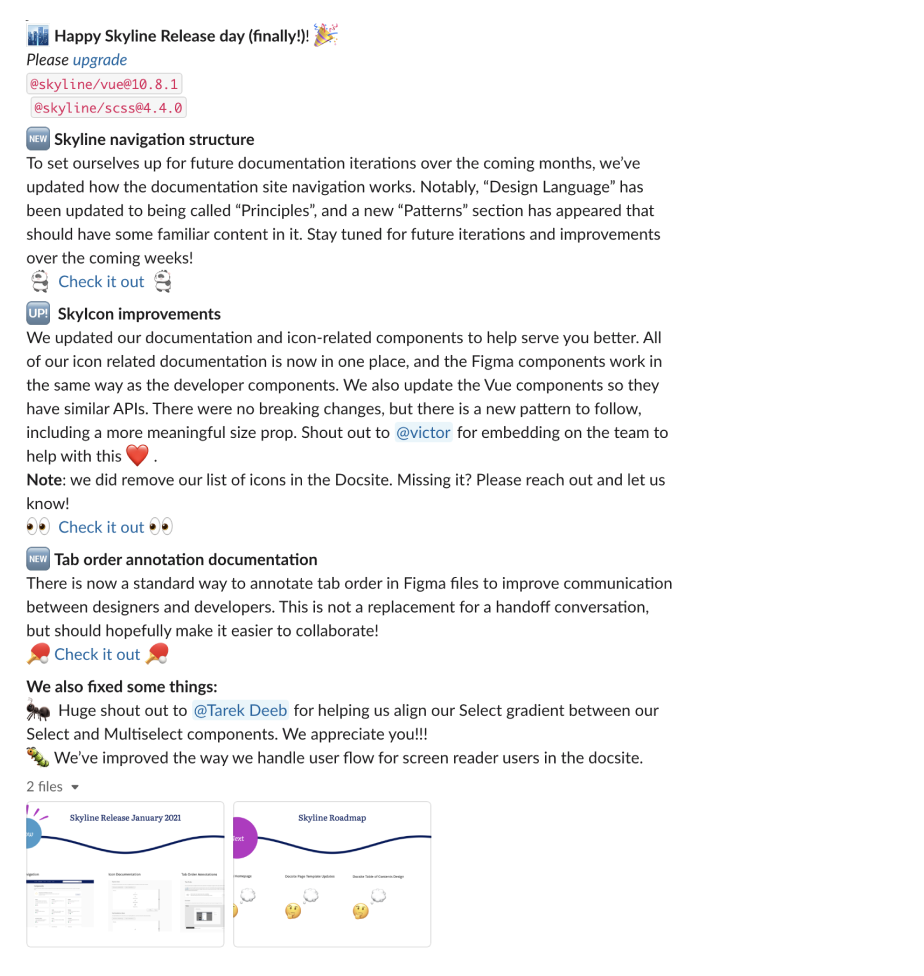 Launch
To successfully launch a new product update, it is important to release the update and inform users of the new features and changes. Additionally, if necessary, we provided education and resources to help users understand and take advantage of the new product.
Following a vision
It's great to have a vision to work towards, but it can be difficult for a team to strategically work toward that vision without understanding what the steps are. Facilitating a session where all team members help break down the steps they feel they'd have to achieve makes goals understandable and achievable.

Strategic setup
By planning a strategic approach to updating the design system and documentation site, the team was able to create an incremental roadmap and establish a strong foundation for scaling the design system.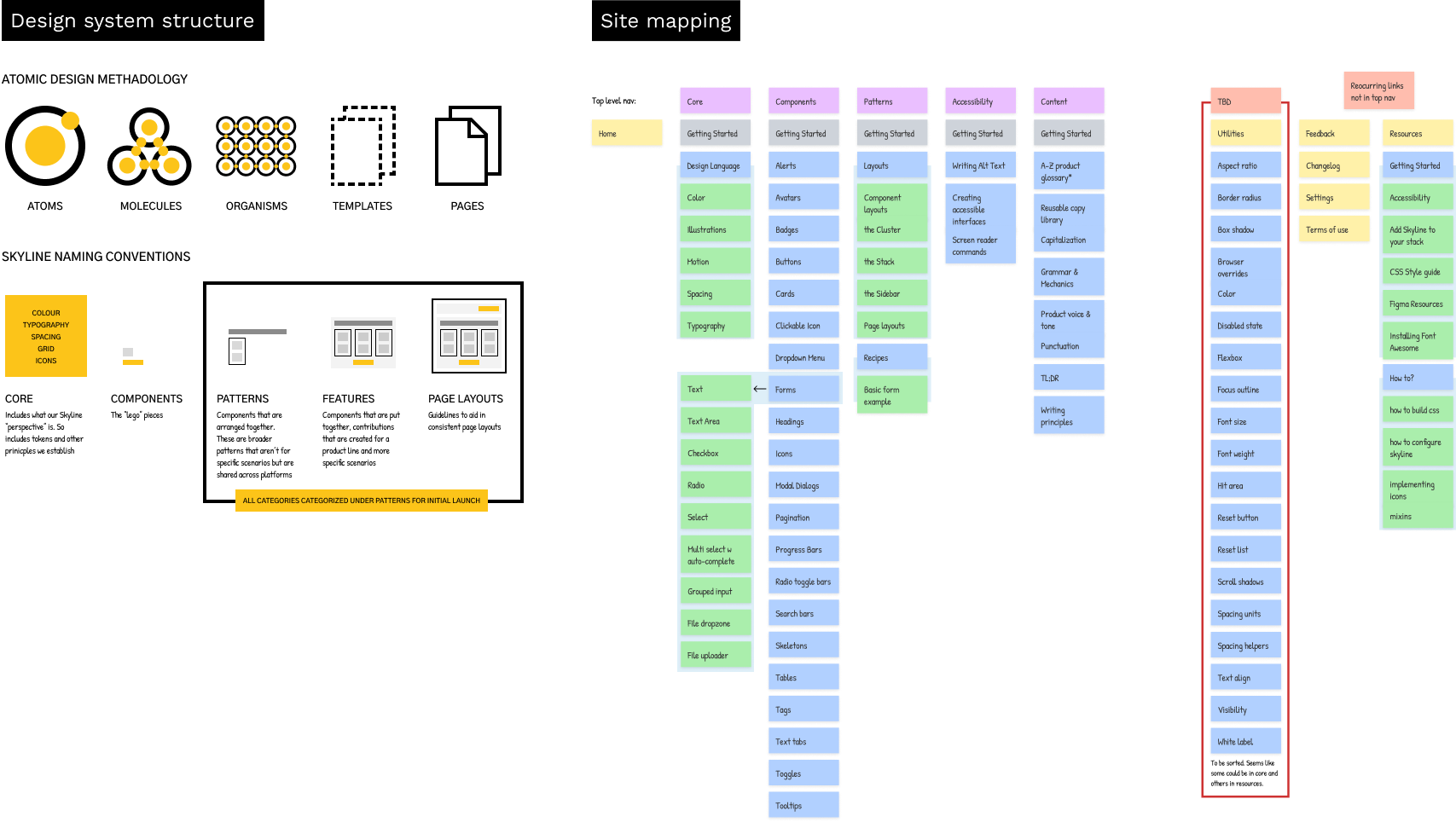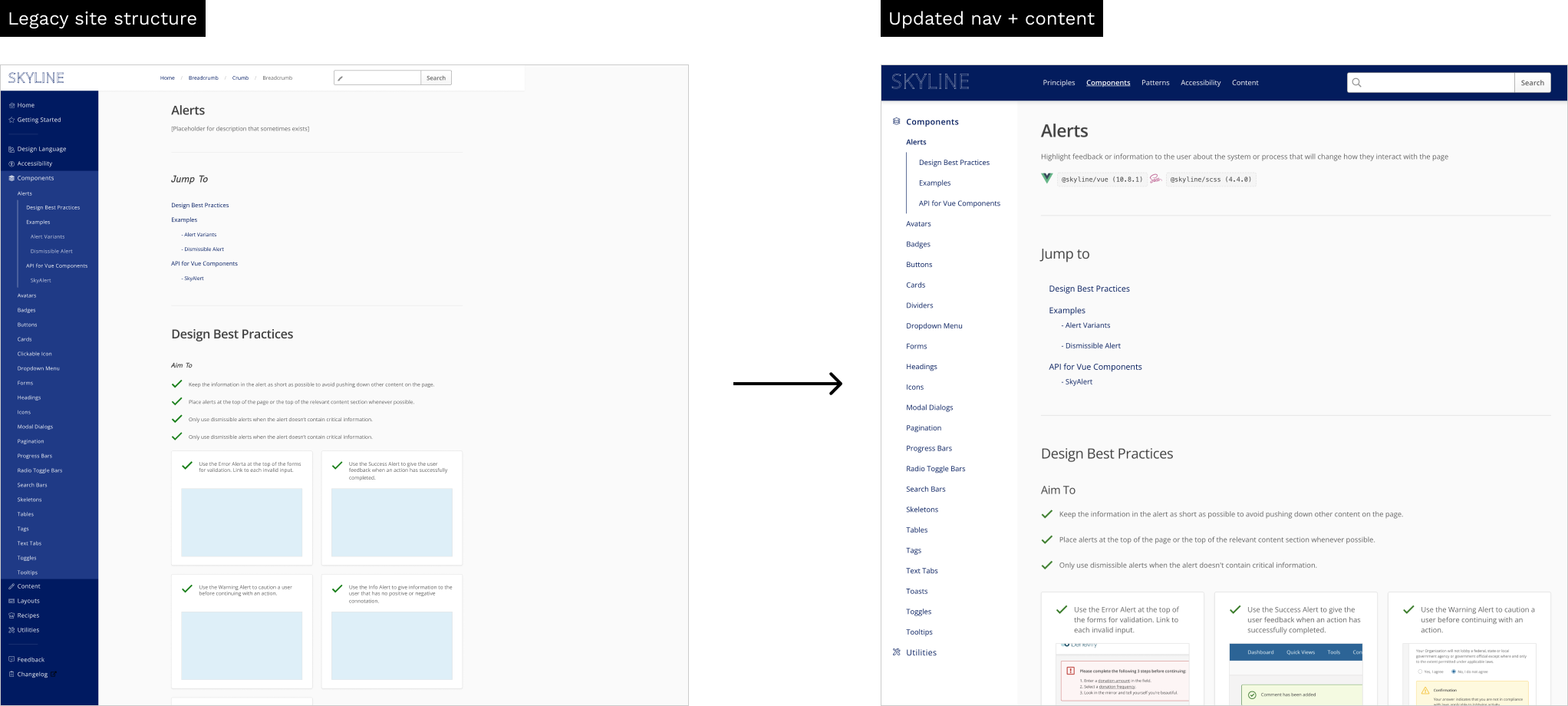 Keeping an eye on the action
Making a plan doesn't account for the common occurrence of changes. It's only natural that the needs of users can evolve and your predictions or priorities don't match with reality. Because of this, lines of communication need to be fostered so we can be informed when we plan.