Develop the evolution of an online educational resource
Wonderville was looking to expand from being an online database of learning resources to a fully interactive subscription-based educational platform; think Khan Academy for STEM (science, technology, engineering, and math) resources catered to align with curricula across North America. Their goal was to not only engage students on their own but to provide both parents and teachers the ability to utilize Wonderville.
Client
Wonderville
Skills
Complex Systems + Creative Solutioning
Highlighted Tools
Sketch, InDesign
Evaluate existing resources to determine how to optimize a new platform
630
Educational resources
I studied the client's existing resource database to find out what I was working with. Cataloging all 630 learning resources and establishing 9 overarching subjects, not including the sub-topic tags, I started the framework of how the content would be organized within the site structure and front-end.
I also evaluated the 6 different content formats of resources that informed the design of the individual resource pages. The most technical aspect of this project was creating a whole user type structure that had not existed before, keeping in mind what the client wanted to achieve..
This is not a stock photo
To understand the product ecosystem, I executed a "whiteboarding" session on a blackboard to map out how all user types would operate in relation to each other. Taking a look at a database that only had one way of operation and scaling it for multiple users was both challenging and engaging; I had to accommodate 5 different users: Administration, Teachers, Parents, Children, and Students.
Digging deeper
After establishing how each of the user types generally interacted with each other, I dove into the mechanics of how the users would use the platform. I worked to create the user flows for each of the user's main tasks and journeys and considered entry points, data collection, and sign up.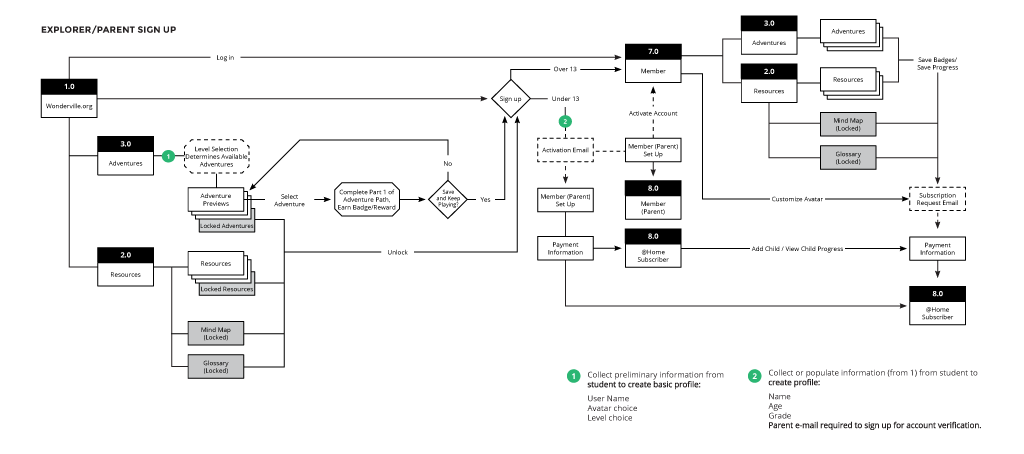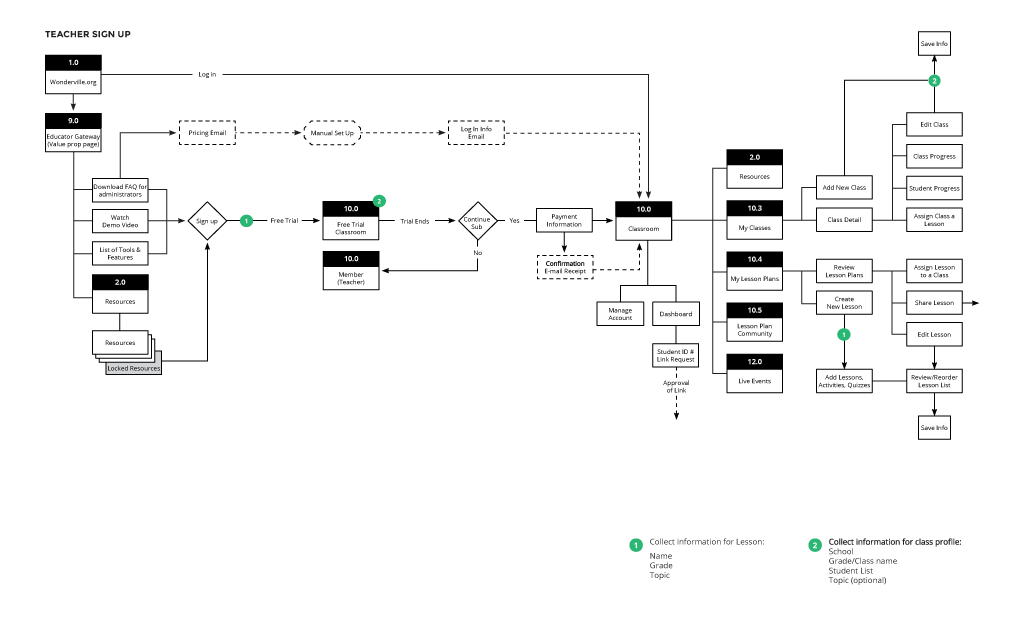 Ask plus: Finding a new way to present content
While creating the wireframes for single resources and designing the teacher dashboard, it came to me that teachers have to review all the resources and thread together lessons. Although teachers have the expertise to do so, parents and children may not. I saw this as an opportunity where Wonderville could provide content in an additional format for users to engage with the site content.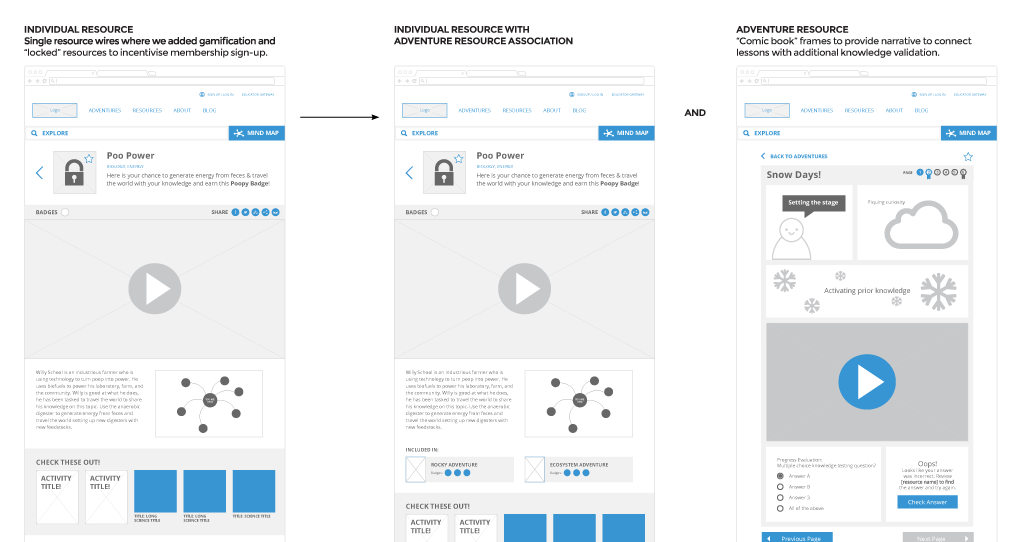 A look back
My work with Wonderville was short and sweet; I had the fun of really digging into the data for this project. After doing the first iteration of the wires, it was handed off to the client and I didn't get the luxury of seeing the project through. I, however, do see this project as an opportunity to really indulge myself in understanding user flows.